We have reached an era where it seems impossible for us all to continue living our daily life without relying on the internet. Is there any person who doesn't rely on the internet in their daily life? Exactly! Almost everyone across the world needs the internet in their life. From the moment we wake up to the moment we close our eyes, the internet is playing an important role in almost everything that we do. The advancement of the internet has brought us a more convenient, faster, and easier way of living.
Internet access is equally as crucial for the majority of businesses and even households as their other necessities. The majority of businesses use internet connectivity for everything from payment transactions to customer engagement through email and social media platforms. Some businesses just cannot function without internet access. Home users are increasingly turning to the internet for pleasure and entertainment purposes in addition to working purposes. The expansion of social media and video streaming services is the reason behind this.
Now, we can do almost everything from our home with the help of the internet. You just need the right internet service provider and you're set. However, trying to find the best internet provider can be very confusing. Worry not, in this article, we've got you covered on what to consider before choosing an ISP for your home.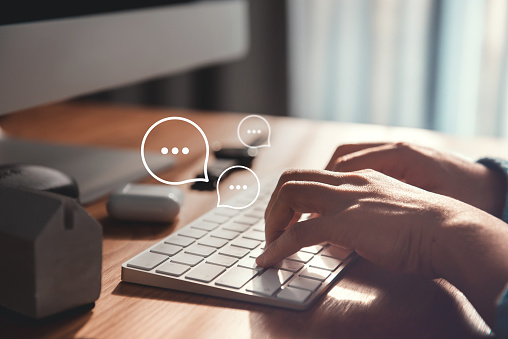 1. Type of Internet Connection
Before choosing your ISP, you need to determine what type of internet connection you need for your home. Internet connection options vary by Internet Service Provider and by region. There are various types of internet connections to choose from; the Digital Subscriber Line (DSL), cable internet, satellite, fiber-optic internet, broadband, or dial-up internet connection.
2. Availability in Your Location
After you have determined what type of internet best suits your needs, you need to take a look at the availability of the ISP in your region. This is one of the most crucial steps to take before deciding on the right internet service provider for your home. Your options may be constrained by the fact that coverage varies from provider to provider depending on your area. You might want to opt for high-speed cables and fiber connections, but if the provider doesn't cover your area, you might not be able to take advantage of these improvements.
3. The Internet Speed
Nobody wants to sit in front of their computer all day waiting for their internet to finally function. When deciding on an ISP, you should pay close attention to the download and upload speeds if you enjoy streaming videos. Finding the best internet service for your needs requires consideration of speed. To easily complete any online task, look for an internet plan with sufficient download and upload speeds.
4. Cost
Depending on the type of internet connection, service, and availability in your location, the internet service providers may also charge you a large sum of money for their services. It is you who have full control over how much you are going to spend. An ISP must strike a decent balance between the cost and the speed of the internet in order for it to be worthwhile. In order for you to find one that stays within your budget and doesn't go overbroad, you can click here for more information; https://jomapply.com/time/