Overview
In this fast paced world, everyone wants things to be done faster and efficiently. One of the things that people often do to sustain this busy lifestyle is having their meals on the go. This is definitely not the best thing to do but oh well people are forced to do that in order to get many things done at the same time. Students often have meals while they are studying and working adults often have their meals while in the midst of meetings or while working. As for that they often rely on quick and easy microwavable food that would save them time, energy and cost for preparing the meal. People often go for easy microwave recipes in Malaysia, for their food needs. Listed below are easy one portion, microwave meals that you could try which does not compromise on its taste and are still worth your penny !
Breakfast egg frittata
Ingredients needed:
2 whole eggs
½ diced tomatoes
½ diced onion
½ teaspoon each of salt and pepper
¼ cup of shredded cheddar cheese
¼ cup of milk
Directions:
Scrabble both the eggs and milk in your mug until frothy and add in all the diced vegetables. Carry on adding the salt, pepper and cheese. Microwave for about 2 minutes until it is light and fluffy. You can add about a teaspoon of butter to make your frittata even more tastier. There you have it, your easy and nutritious breakfast.
Microwave Mac "N" Cheese
Ingredients needed:
¼ cup of macaroni
¼ cup of cheese (mixture of cheddar and mozzarella cheese)
½ cup of milk
1 pinch salt
1 pinch pepper
Direction:
Place your macaroni and milk in a mug and microwave it for 30 seconds. Once it's done take it out and stir it with a fork. Go ahead and add in the cheese, salt and pepper and continue to microwave it for another 20 seconds. At this point if you notice your mac and cheese is getting dry, you could add a splash of milk to it and stir it around. Voila there you have your easy and delicious Mac and cheese.
If you are not up for a meal and are simply craving a light dessert, this recipe is for you. This microwave mug cake might just be the treat for you.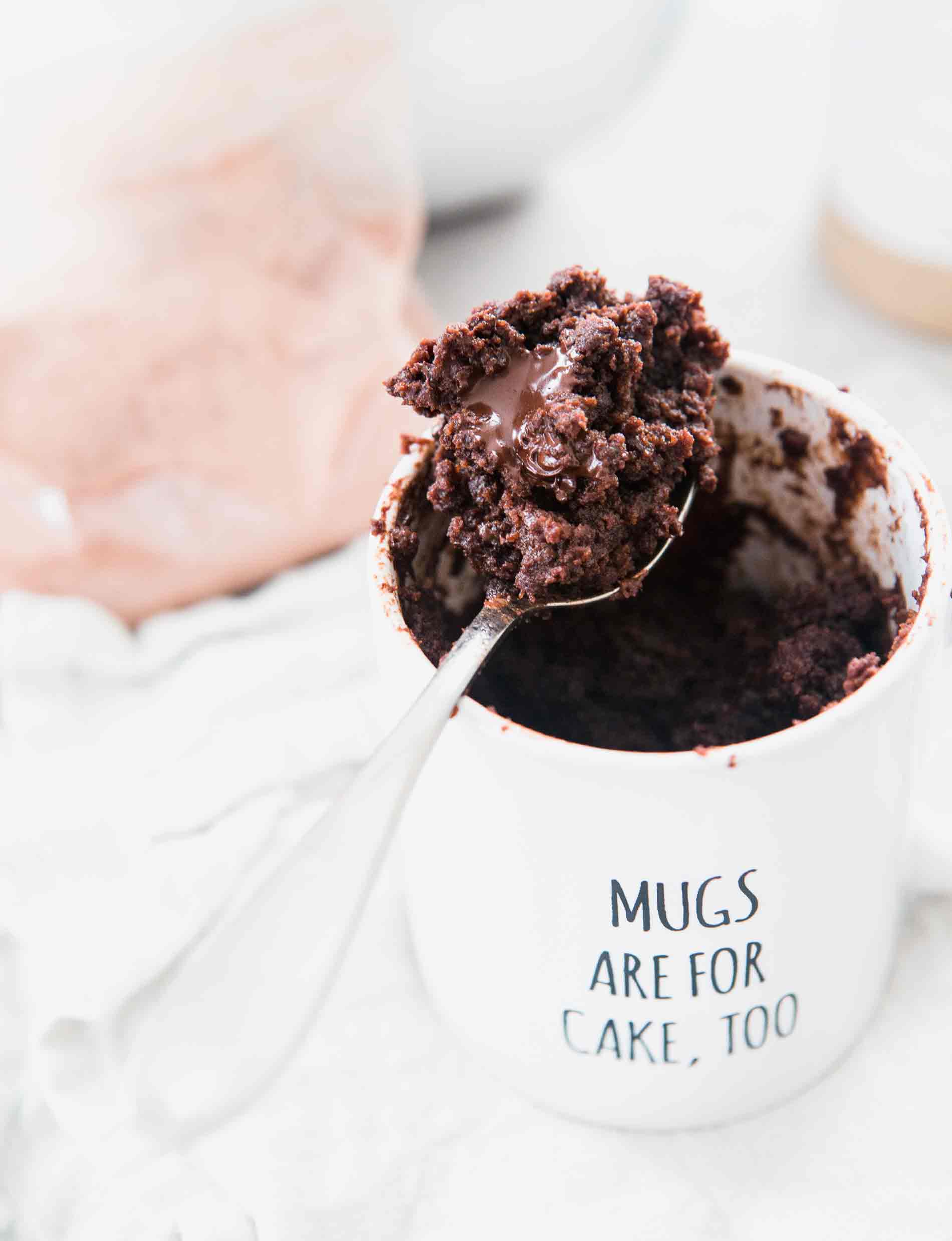 Microwave Mug Cake
Ingredients needed :
2 tablespoon vegetable oil
3 tablespoon milk
1 tablespoon water
¼ teaspoon vanilla essence
⅛ teaspoon salt
¼ cup sugar
⅛ teaspoon baking soda
¼ cup flour
2 tablespoon cocoa powder
Directions:
All you need to do to make this delicious mug cake is simply combine all the dry ingredients in a separate bowl/plate. Then combine together all the wet ingredients in the mug that you are going to microwave. Put in all the mixed dried ingredients together and whisk using a fork. Make sure there are no lumps. You can then proceed to microwave it for about 1- 2 minutes depending on the microwave that you are using. You know your cake is done when a toothpick inserted comes out clean. You can add chocolate chips of sprinkles to make your cake more yum